29.5.2023. The Belgrade Centre for Human Rights (BCHR) integration team held the first workshop on education of
refugees in Serbia on Thursday, 18 May 2023. The session, orgaised within our Refugees for Refugees
(R4R) activity, aimed to bring together refugees and asylum-seeking children who want to pursue
secondary education in Serbia.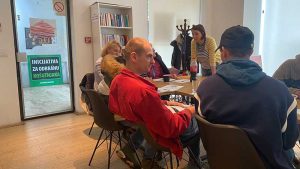 The session was facilitated by our service advisers, Milena Ančić and Andrijana Miljković. They first
familiarised the participants with the organisation of the Serbian education system and the opportunities
it offers and then went on to clarify the secondary school selection procedure. The professional
orientation concept was elaborated within three workshops, designed to help the participants select the
occupation they are most interested in by gaining a deeper understanding of their own values, interests,
views and abilities.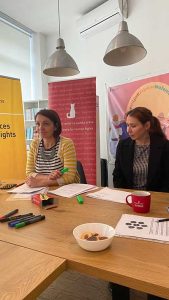 During the second part of the session, BCHR's client from Iraq, Fara Ziarah, shared her experience of
integrating in Serbia's education system. Fara, who had attended primary and secondary and then
enrolled in college in Serbia, told the participants about the problems she faced and how she addressed
them. She also gave them advice on how the choose the secondary school they want to enrol in and tips
on things they should pay additional attention to. The session closed with a frank and open discussion
among all the participants, who shared their experiences.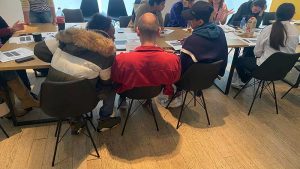 The session on the education of refugees in Serbia was attended by refugees and asylum-seeking children
who plan on pursuing their education in Serbia, as well as representatives of the UNHCR Office in Belgrade
and interpreters.