18..10.2023. On Friday 13 October the Belgrade Centre for Human Rights (BCHR), in cooperation with the United Nations High Commissioner for Refugees (UNHCR) Office in the Republic of Serbia organised a round table on the topic: "Experts' opinion as evidence in the asylum procedure".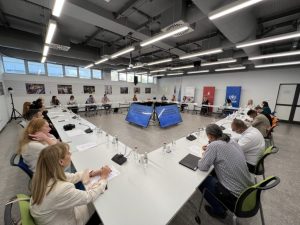 The purpose of this event was to flag the importance of comprehensive consideration of facts and findings that are being delivered in the asylum procedures to all the relevant actors (representatives of state authorities, judiciary, legal practitioners and academia), with the special focus on particularly vulnerable cases, with aim to improve the practice of decision making upon asylum applications. Considering the findings and opinions of experts from various fields, such as medicine and psychology, is necessary for accurate and proper determination of the factual situation in individual cases of asylum seekers, which leads to lawful decisions.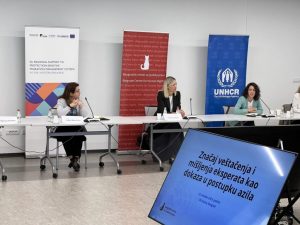 First session of the event included panel discussion of experts from Serbia, working directly with refugee population, whose opinions are relevant for deeper understanding of the position of particularly vulnerable refugees and asylum seekers. Practice of specialists from the fields of medicine and psychology with experience in working with refugees in Serbia and usage of their expert opinion in the asylum procedure was presented by Dr Snežana Pavlekić, Forensic medicine specialist, Institute of Forensic Medicine, Faculty of Medicine, University of Belgrade and Biljana Petrović, Special pedagogue and psychotherapist, International Aid Network (IAN).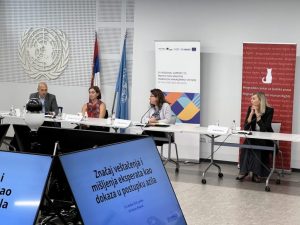 Second session was dedicated to regional experts whose knowledge and experience in the field of law will be of valuable help to all the participants and improvement of their practice in future with presentation from Krešimir Kamber, Lawyer in the European Court of Human Rights and Dr Boštjan Zalar, Senior judge of the Administrative Court of the Republic of Slovenia, president of the European chapter of the International Association of Refugee and Migration Judges, ad hoc judge of the European Court of Human Rights.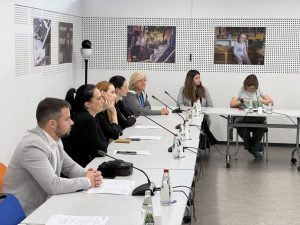 Here is the detailed Agenda for this event.
The video recording of this event (in Serbian) you can find on our youtube channel: