Educational / social activities:Vocational training for boys and girls
Service Provider:ADRA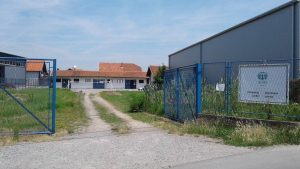 Vocational training for boys and girls
Vocational trainings for boys and girls who are in Serbia on their own without their parents.
Trainings last from 1 to 3 months and teach skills through practical work.
After completing the training you will receive an official certificate recognized by employers in Serbia and other European countries.
Trainings may include skills such as: hairdresser, beautician, pedicure-manicure, makeup artist, tailor, baker, cook, house painter, auto mechanic, bricklayer, welder, plumber, etc.
Additional Information
Come to the ADRA Community Center or contact Mirjana Kalinic for more information and to apply for the program.
ADRA translators for Farsi, Arabic, Pashto and Urdu will be present during the theoretical and practical parts of trainings.
Location
Borča
Address
Mokri Sebeš
Popova bara 216 Nova 1a